Your Child Can Build Respect, Discipline, And Physical Fitness In Our Kids Martial Arts Classes
At DePalma's TEAM USA Martial Arts, we're committed helping students all across Arizona build valuable life skills and have fun staying active. Our Kids Martial Arts Classes offer exciting instruction in traditional Karate techniques while also surrounding students with positive role models and a support system like no other.
Take advantage of our 7 convenient locations today! Just fill out the short form on your screen to learn more!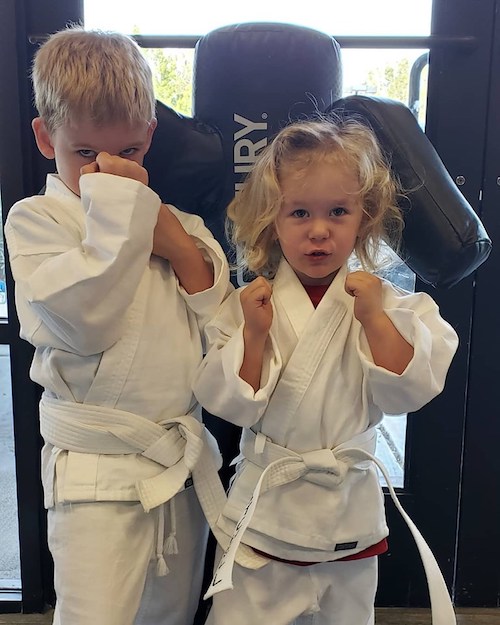 Why Is Kids Martial Arts Training Right For Your Child?
Unlike traditional team sports, our Kids Martial Arts classes ensure that every child enjoys individualized attention. We work with boys and girls of all ages and abilities, helping them build their skills one day at a time and take pride in their accomplishments.
At DePalma's TEAM USA Martial Arts, our Kids Martial Arts Classes include:
Lil Dragons (Ages 3-5): Our most basic instruction, we invite your little one to have fun learning the fundamentals of movement and balance. These classes are highly supervised and designed to introduce young students to the martial arts in a fun, relaxed environment.
Kids Martial Arts (Ages 6-12): This exciting system offers a progressive belt system that sets forth goals and tasks for students to achieve and celebrates every accomplishment to help them build confidence in no time.
Teen Martial Arts (High School and Up, Divided By Rank): Whether your child is a beginner or an experienced martial artist, our teen classes can keep them challenged each and every day and motivated to stay active.
Give Your Child The Tools To Excel In All Aspects Of Life
For most of the kids in our classes, it's the punching and kicking and hands-on instruction that keeps them coming back. But in the long run, our Kids Martial Arts Classes offer So. Much. More.
We're helping students of all ages prepare for the real world with a mix of character development and overcoming obstacles. No matter what path your child takes in life, they'll learn to rely on the skills taught at DePalma's for years to come.
Our Kids Martial Arts Classes are helping students across Arizona:
Learn effective communication strategies
Build focus and attention to detail
Respect others in any situation
Develop unwavering self-confidence in any situation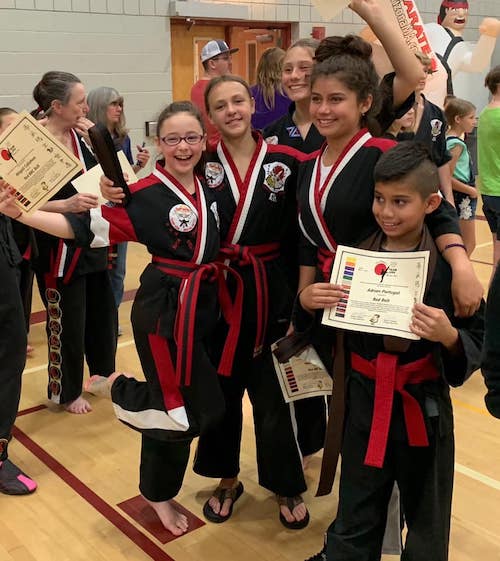 Join Us At DePalma's For The Best Kids Martial Arts Classes In Arizona!
Our team at DePalma's TEAM USA Martial Arts is proud to serve students all across Arizona with dedicated coaching and high-quality instruction. Our Kids Martial Arts classes have helped countless students develop lifelong habits of physical activity and prepare for anything the real-world throws their way.
Our classes are offered in Power Ranch, South Gilbert, Gilbert, Mesa, Scottsdale, Queen Creek, and Surprise. Find the DePalma's closest to you!
Just fill out the short form on your screen to learn more about our classes!